Charles Neville, Saxophonist of New Orleans's Most Celebrated Band, Dies at 79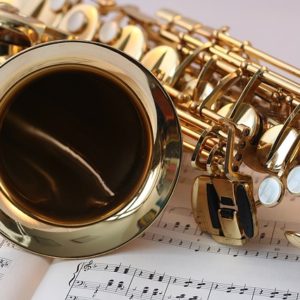 Recording more than a dozen studio and live albums and winning a Grammy in 1990.
This article was written by Jon Pareles, and it appeared in the New York Times.
The group melded rhythm and blues, gospel, doo-wop, rock, blues, soul, jazz, funk and New Orleans own parade and Mardi Gras rhythms, in songs that mingled a party spirit with social consciousness.
Charles Neville-who usually performed in a beret and a tie-dyed shirt, with an irrepressible smile-was the band's jazz facet, reflecting his decades of experience before the Neville Brothers got started.  His soprano saxophone was upfront on the Nevilles' "Healing Chant," which won a Grammy Award as bets pop instrumental in 1990.
Charles Neville was born in New Orleans on Dec. 28, 1939, the second of the four sons of Arthur Lanon Neville Sr. and Amelia Neville, formerly Landry.  At 15, Charles left home to play saxophone with the Rabbit's Foot Minstrel Show.
He went on to work with blues and R&B singers, including Larry Williams, Johnny Ace, Big Maybelle, Jimmy Reed and Little Walter.  Back in New Orleans, he was a member of the house band at the Dew Drop Inn, working with local and visiting stars.  After serving in the Navy from 1956 to 1958, stationed in Memphis, he went on to tour with B. B. King and Bobby (Blue)Bland.
Mr. Neville began using heroin in the 1950s, sometimes shoplifting to support his drug use and serving short jail terms.  It was a habit he would not completely overcome until 1986.
He was arrested on charges of possession of marijuana in 1963 and imprisoned for three and a half years at the Louisiana State Penitentiary in Angola.  He stayed in practice by playing with other jailed musicians, including the great New Orleans pianist James Booker.
Upon his release he moved to New York City.  He became involved in modern jazz and toured with soul singers like Johnnie Taylor, Clarence Carter and O.V. Wright.