Charles Neville, Saxophonist of New Orleans's Most Celebrated Band, Dies at 79 Part II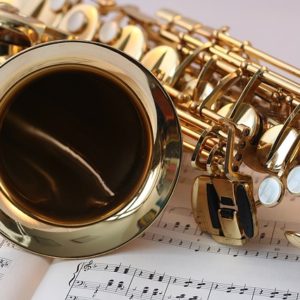 This article was written by Jon Pareles, and it appeared in the New York Times.
He returned to new Orleans in 1976 for a recording project:  "The Wild Tchoupitoulas," which brought the Mardi Gras Indian tribe led by his uncle George Landry (a. k .a. Big Chief Jolly)  into the studio with a band featuring his nephews, the four Neville brothers.  The album's fusion of traditional street chants and funk made it a cornerstone of modern New Orleans music.
The brothers decided to keep working together.  In New Orleans, the Neville Brothers were a supergroup.  Art Neville had sung the 1954 hit "Mardi Gras Mambo" and in 1969 formed the influential New Orleans funk band the Meters, which Cyril Neville later joined.  Aaron Neville had a Top 10 pop hit in 1966 with "Tell It Like It Is."
The brothers brought their old repertoires and a growing new one to their concerts, gaining nationwide and worldwide followings on tour.  They were the perennial finale on the main stage at the annual New Orleans Jazz and Heritage Festival and played New Year's Eve shows at the Fillmore Auditorium in San Francisco.
The Neville Brothers recorded more than a dozen studio and live albums, although the only one to sell as many as a half-million copies was "Yellow Moon" (1989).
Mr. Neville also recorded with Diversity, a group mixing jazz and classical musicians, and with Native American musicians in the group Songcatchers.  He released an album as a leader, "Safe in Buddha's Palm" – the title reflected his longtime interest in Eastern philosophies – in 2008.
In the 1990s he moved to rural Massachusetts, and he performed with his sons, Khalif and Talyn, as the New England Nevilles.  But he returned often to New Orleans, and after the Neville Brothers disbanded in 2012 he joined Aaron Neville's touring band; he also performed in New Orleans with a daughter, the singer Charmaine Neville.  Failing health prevented him from joining a Neville family reunion concert in 2017.
In addition to his three brothers, he is survived by his wife, Kristine Neville; his sister, Althela Neville Gabriel; and his children – Charmaine, Khalif, Talyn, Charlotte, Carlos and Charles Neville; Charlene White, Rowena Alix and Charlestine Jones – as well as numerous grandchildren.