Use Bach To Make It Better Part III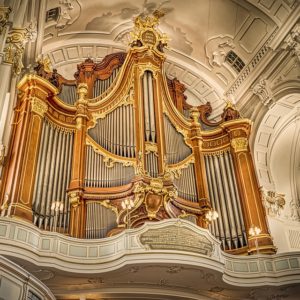 Yo-Yo Ma is planning to visit 36 cities for a new project.
This article was written by Zachary Woolfe, and it appeared in the New York Times, The article was featured in the Sunday Arts Section, September 30, 2018.
"It has helped me through challenging times, with a death in the family," Mary Pat Buerkle Mr. Ma's longtime manager, said of his Bach.  "It completely calmed me of ridiculous jitters the morning of my wedding.  I was more than a little jittery, and I asked my husband to please put it on for me."
When he recorded the suites for the first time, in 1983, Mr. Ma was still in his 20s, though already decades into a career that began as a child prodigy in the early 1960s, when his family moved from Paris to New York.  It's an assertive, dramatic, robust reading of the music, with heightened extremes.
That first go, he said with a laugh, "is like youthful 'I know everything.' The second is middle-aged confusion."
That second recording, "Inspired by Bach," was released in the late 1990s, accompanied by ingenious films that depicted the ever-inquisitive Mr Ma in collaboration with artists from other disciplines:  a landscape architect, the choreographer Mark Morris, the etching of Piranesi, ice dancers.  He's right that there's an element of bewilderment – or, at least, the modesty of maturity-in this more ruminative, less rhythmically moored take.
The fifth suite in the 1983 album, has the haunted beauty of an empty Venetian palazzo, with prevailing gloom shot with sudden shafts of blinding sunlight.  In 1998, the same suite feels milder and more summery, the overarching condition one of restorative shad rather than stark shadow.  Between the two recordings, Mr. Ma gradually moved from instrumentalist to icon.  (When Kramer gets hit in the head on a 1992 episode of "Seinfeld," he starts randomly blurting out "Yo-Yo Ma.")