Use Bach To Make It Better Part I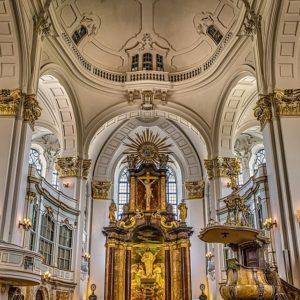 Yo-Yo Ma is planning to visit 36 cities for a new project.
This article was written by Zachary Woolfe, and it appeared in the New York Times.
If Mr. Ma seemed wholly at ease, a veteran politician delightedly working a town hall, it is because his visit, blending Bach and social responsibility, was nothing unusual in the career of the musician of our civic life.  The one we call upon to play at the funeral Mass of a senator and the inauguration of a president, the anniversary of a terrorist attack and the commemoration of the victims of a bombing.
And what Mr. Ma plays at moments like those, to make us cry and then soothe us, is, more often than not, a selection from the Bach cello suites.  These six works are the Everest of his instrument's repertory, offering a guide to nearly everything a cello can do – as well as, many believe, charting a remarkably complete anatomy of emotion and aspiration.
Last month, Mr. Ma released his third and, in all likelihood, final recording of the suites, a relaxed confident, deeply human interpretation during which, if you listen closely, you can sometimes hear him breathing as he plays.  His trip to Leipzig was part of a sprawling project related to the album:  Over the next two years, he will visit 36 cities-winking at the fact that each of the six suites has six sections – on six continents.  (His next stop is Washington, on Nov. 29)
In each city, he will pair a performance of the full cycle-nearly two and a half hours of labyrinthine music, played with barely a pause-with what he's calling a "day of action" that brings Bah into the community, as in his trip to Neustadt.  It's a small and glancing, but also deeply felt, attempt to suggest that this music, with its objectivity and empathy, its breathless energy and delicate grace, could, if heard closely by enough people, change the world.