Use Bach to Make the World Better Part II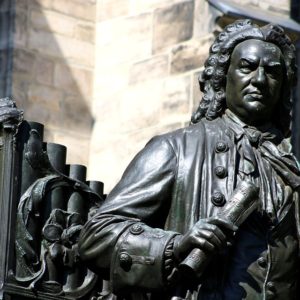 This article was written by Zachary Woolfe, and it appeared in the New York Times.
Yo-Yo Ma is planning to visit 36 cities for a new project.
And the world, Mr. Ma readily acknowledges, could use some changing.  The day of his recital in Leipzig, he said,"I'm thinking of what happened in Chemnitz,"only 5- miles southeast, where anti-immigrant riots had raged a few days earlier.  A week later, asked by the Financial Times about President Trump. Mr. Ma said: "Would I play for him on his deathbed? No."
Composed around 1720, just before Bach moved to Leipzig, the cello suites, now musical and emotional touchstones, were little known until the early 1900s.  It was thought, even by some who knew of them, that they were merely etudes, nothing you'd want to perform in public.
They may have remained a curiosity had it not been for the great cellist Pablo Casals, who happened on a used edition of the score in a Barcelona shop when he was 13.  Decades later, in the 1930s, he made a classic recording of the set, the success of which put the suites on the path to ubiquity.
"It's both incredibly highfalutin and sublime, but also unbelievably elemental," Mr. Ma said of the cycle.  The suites inhabit different keys and different moods:  The third, for example, tends sunny; the fifth broods.  Broadly speaking, the final three are thornier and more troubled than the three before.
They all follow an almost identical progression of movements loosely based on dance forms, including grave Sarabandes and sprightly Gigues.  Indeed, a pervasive danciness, a rhythmic shapeliness even in slower moments, is a mark of a good performance.
Their magic lies in a perfect balance of exploration and security.  They move through harmonic progressions with scientific curiosity and patience, but also with an intensity of feeling that keeps excruciating and releasing, over and over.  Simultaneously expansive and reassuring, they are, for many, the very definition of consolation.