Use Bach to Make the World Better Part IV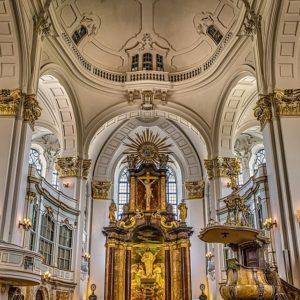 Yo-Yo Ma is planning to visit 36 cities for a new project.
This article was written by Zachary Woolfe, and it appeared in the New York Times.
"It happened over time," Ms. Buerkle said.  "It wasn't like there was a magic moment.  Over a long period of time, incrementally, you become the go-to person.  It's such a strange thing in this business.  You become, at some point, the household name."
Mr. Ma took that status seriously and has used it to richer effect than the rest of the tiny handful of classical musicians at is level of renown.  In 1998, he started the Silk Road Project, dedicated to genially exploring cross-cultural artistic connections, out of which emerged the constantly touring, Silk Road Ensemble.  Now a grandfather, he has aged easily into the role of global-citizen humanist, lecturing on the role of artists and culture in a fraying society.  (The question is whether his "days of action" will have the substance, beyond photo ops, to match his good intentions.)
Above all, he simply has more curiosity than any other major star:  Mr. Ma could easily make his living playing Elgar's crowd-pleasing concerto and only that; instead, he spent a chunk of his time last year introducing a wild new concerto by Eas-Pekka Salonen.  And no one who wanted an easy time of it would commit to three dozen exposed, exhausting performances of the complete Bach suites.
One of the greatest tests yet of his vaunted abilities to communicate with audiences has come with his desire to perform the suites, as intimate as music gets, in spaces many times larger than Bach could have imagine.  Mr. Ma did them in 2015 at the BBC Proms at the Royal Albert Hall in London, more often the site of grand symphonic performances.
Last September, he took on what seemed to be a folly:  playing the suites outdoors, in front of more than 17,000 people in Los Angeles.
"In my heart of hearts, I had envisioned him doing this at the Hollywood Bowl," Ms. Buerkle said.  "And being able to sit there and witness that was a magical moment, because people said it coudn't be done."